Essential Data Protection, Recovery and Resiliency for Banks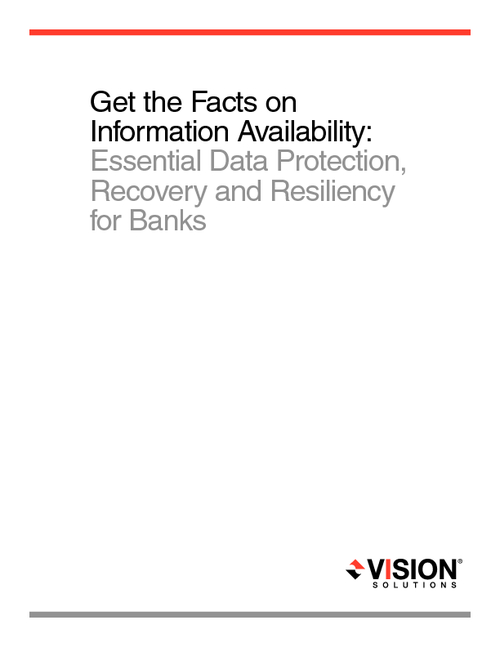 What if you could immediately tap into the unused value that exists within your IT infrastructure?
This white paper explores how the power of an information availability solution can unlock the latent potential of your IT environment and deliver new value for your organization.
It includes an "Action Worksheet" to use in discussions with your IT executives.
If your bank can minimize or even eliminate planned downtime, it can free up specific, measurable (currently unrealized) potential that can immediately support your revenue and asset growth, competitive positioning, M&A plans and customer-facing initiatives. Download White Paper