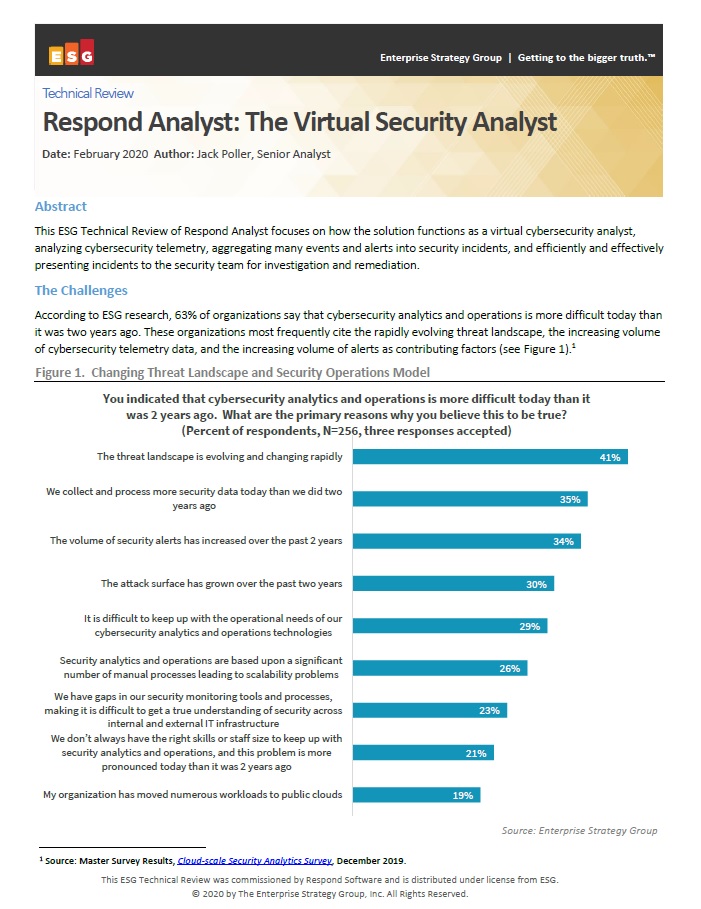 There is no shortage of declarations for revolutionary approaches to threat protection. There is one thing that the security community can agree on though: automation is essential.
In the latest Technical Review from Enterprise Strategy Group (ESG), they investigate how the Respond Analyst architecture functions as a virtual cybersecurity analyst. ESG details how the Respond Analyst manages a variety of automation decision models, including telemetry by sensor type, activity and incident profile.
Download the report and learn:
How to streamline cybersecurity operations and analytics;
How to augment human analysts;
How the Respond Analyst enables rapid triage, prioritization, and assessment of incidents.