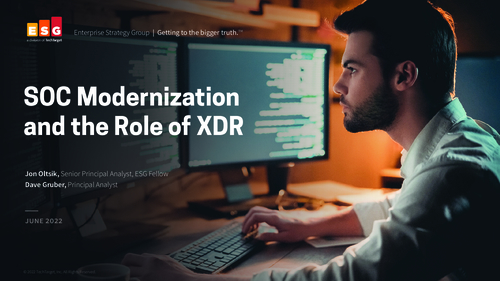 How XDR is impacting SecOps professionals today, and into the future.
Cybersecurity's latest hot topic, XDR or Extended Detection and Response, is filled with promises and questions alike.
At Cisco, we wanted to get an independent view of what XDR means to a security operations audience, so we partnered with ESG on a survey of professionals to explore the topic.
The results are shared in the new e-book "SOC Modernization and the Role of XDR." Read this e-book to gain insights on:
How skills gaps are impacting the increasingly complex cybersecurity space
What organizations are doing to derive benefits from security automation
What security professionals want XDR to address moving forward