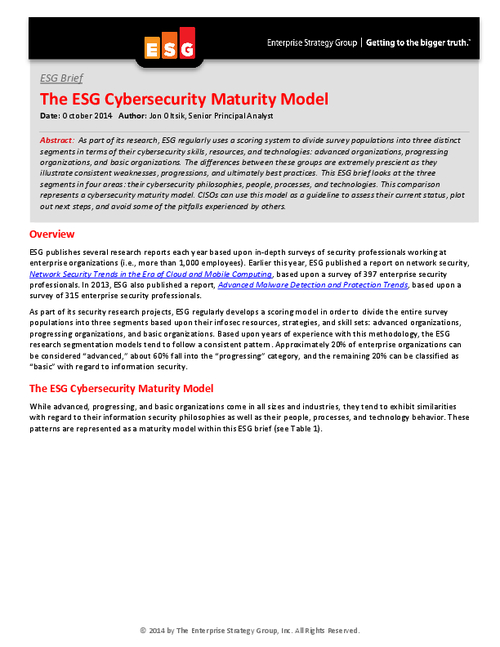 How does your cyber security program compare to other companies? Where do your security people, processes, and technology place you among peer organizations? And more important, what should be your next steps to improve your program?
Based on their research, Enterprise Strategy Group has developed a cyber security maturity model that classifies organizations as basic, progressing, or advanced.
Read this report to learn:
The security philosophy exhibited by basic, progressing, and advanced organizations
How organizations at each level of maturity apply people and technology
The characteristics of security processes found at each maturity level
The recommended advancement steps for organizations at each level
HPE is the sponsor of this material. By submitting your information you agree to be contacted by HPE on topics of interest. Before deciding, please review HPE's privacy statement href="https://www.hpe.com/uk/en/legal/privacy.html" here.