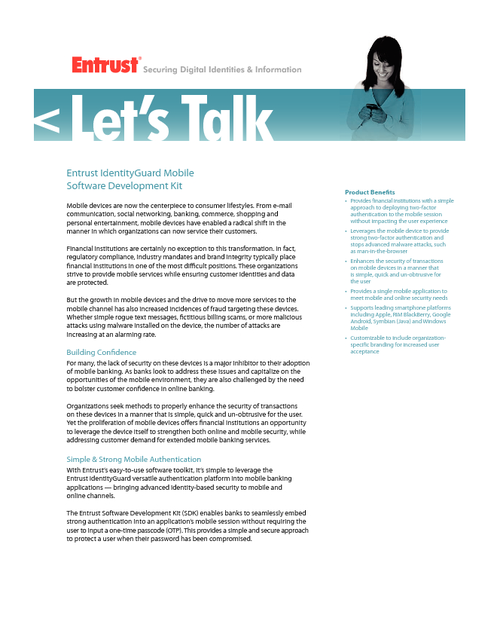 For many, the lack of security on mobile devices is a major inhibitor to their adoption of mobile banking. As banks look to address these issues and capitalize on the opportunities of the mobile environment, they are also challenged by the need to bolster customer confidence in online banking. With Entrust's easy-to-use software toolkit, it's simple to leverage the Entrust IdentityGuard versatile authentication platform into mobile banking applications - bringing advanced identity-based security to mobile and online channels.
In this datasheet, learn about:
The benefits of branding your mobile application;
How easy design and implementation can be;
More advantages and benefits such as ease of use, cost-effectiveness and platform support.