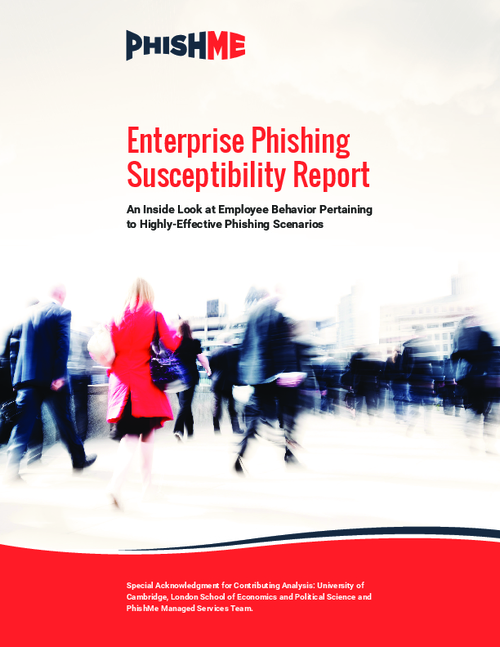 PhishMe has been collecting and aggregating phishing threat and simulation data since the launch of the Simulator service in 2008. With this report, we hope to share our experiences and insights on employee behavior as it relates to the simulated phishing attack scenarios.
Download this report for an inside look at employee behavior pertaining to highly-effective phishing scenarios. Findings include:
87% of the employees who opened a phishing simulation email did so on the same day it was sent - which means organizations have little time to catch a targeted attack aimed at multiple employees
Behavioral conditioning decreased susceptible employees' likelihood to respond to malicious email by 97% after just 4 simulations
The most effective phishing emails contain a business communication theme and subject line, such as "File from Scanner" or "Unauthorized Activity/Access"