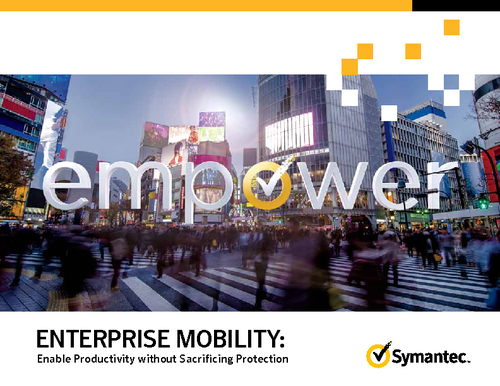 Every company will have a different path to mobile adoption, and final implementations will vary, depending on the needs of various business functions and on regulations that impact mobile policies. A simple way to evaluate where a business is and where it wants to be is to look at devices in terms of who owns them, and to what degree they may be managed.
Download this white paper to:
Learn how to mobilize business process and workforce;
How to protect corporate data and apps on mobile devices;
How to enable BYOD and CYOD programs.