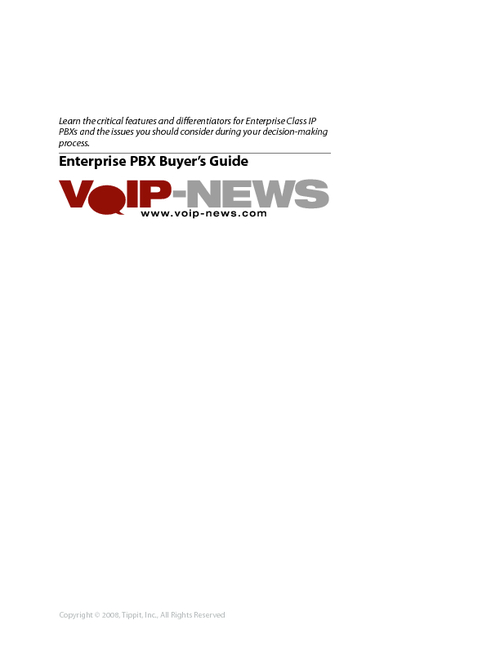 This Buyer's Guide covers the main features, services and requirements for enterprise class PBX systems and how to understand the differences between them.
Outgrown your old phone system - in terms of size, functionality and technology? The typical reasons for upgrading to an IP PBX system for any enterprise or divisional group are to replace outdated equipment; to save money; to add in new and needed functionality or because the old system can't keep up with growth. A modern IP PBX system can actually solve all these problems simultaneously - a great benefit but also a headache since the range of features and functionality on offer is overwhelming.
The VoIP News Buyer's Guide for Enterprise IP PBX Systems covers the market, background information, technology, standards and the features and services that are critical and important to enterprises. In it you will learn everything you need to know to evaluate competing offers from both established vendors like Cisco, Nortel and Avaya, and cutting edge vendors like Shoretel and Fonality.
Download this Guide now to get started with your research and evaluation of IP PBX Systems.