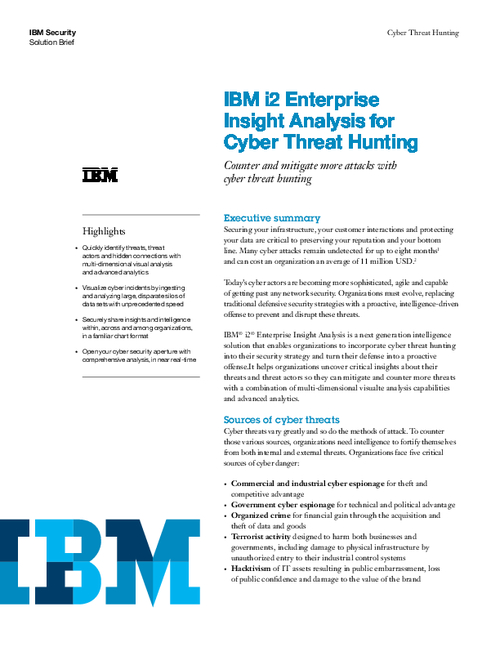 Organisations must replace their traditional, defensive security strategies with a proactive, intelligence-driven offense to prevent and disrupt sophisticated, agile threats. Next generation intelligence enables organisations to incorporate cyber threat hunting into their security strategy, and turn their defence into a proactive offense.
Download this whitepaper and learn how to:
Identify threats, threat actors and hidden connections with multi-dimensional visual analysis;
Visualize cyber incidents by ingesting and analyzing large, disparate silos of data sets with speed;
Securely share insights and intelligence within, across and among organisations.