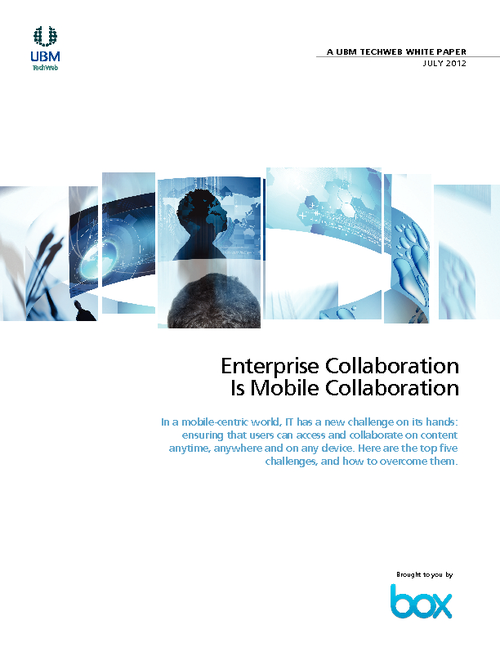 In a mobile-centric world, IT has a new challenge on its hands: ensuring that users can access and collaborate on content anytime, anywhere and on any device. Whether the enterprise is buying these mobile tools for staff, or individuals are bringing their own devices to use at work, employees want the same content sharing and collaboration experiences with these platforms as with their corporate-issued laptops and desktops. This paper looks at the top five challenges for IT, and how to overcome them.
Download this white paper to learn:
How to make connecting to content easy on mobile devices?
How to realize mobile ROI from legacy platforms?
How to maintain control and security while providing a simple end-user experience for content sharing and collaboration?