Enhancing Host Security: Application Whitelisting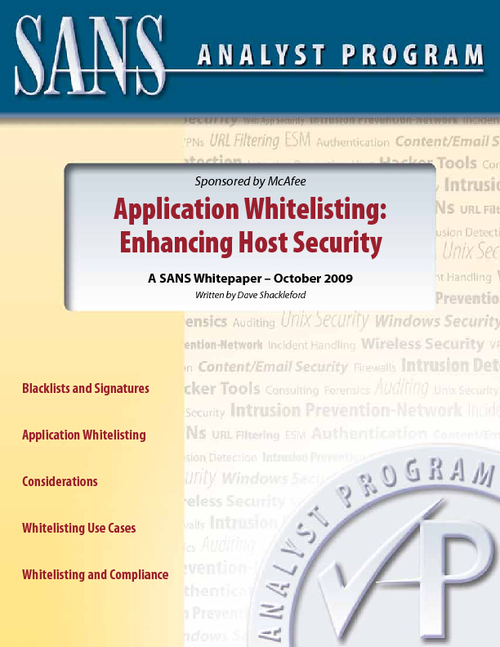 Many enterprises have significant investments in host-based anti-malware products that they have fine-tuned over time to meet policy needs in their myriad environments. The ability to control application behavior and who can run those applications gives organizations a powerful new tool to achieve a more effective defense-in-depth posture at the host level.
For those dedicated and legacy systems that cannot run more traditional host-based security tools, whitelisting provides protection from malware infections and other compromise even if systems can't be patched and updated regularly. By creating a "Default Deny" security posture, whitelisting works by maintaining a persistent state of approved applications on the end point until the system can be updated.
Download this SANS white paper to learn:
Why application whitelisting is the superior method for protecting legacy systems
About the critical functions good application whitelisting software should perform
See how application whitelisting can assist with complying with major financial regulations such as Sarbanes-Oxley and the PCI-DSS