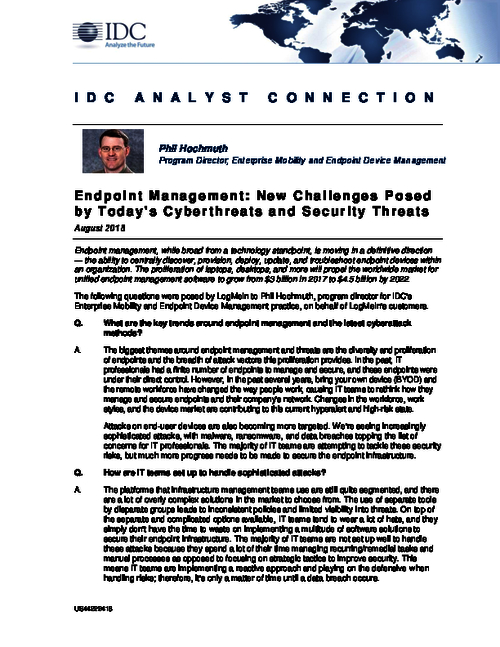 Endpoint management, while broad from a technology standpoint, is moving in a definitive direction - the ability to centrally discover, provision, deploy, update, and troubleshoot endpoint devices within an organization. The proliferation of laptops, desktops, and more will propel the worldwide market for unified endpoint management software to grow from $3 billion in 2017 to $4.5 billion by 2022.
Download this whitepaper to learn more about:
Key trends around endpoint management;
How IT teams need to be set up to handle attacks;
The most common mistakes IT makes in terms of endpoint management.