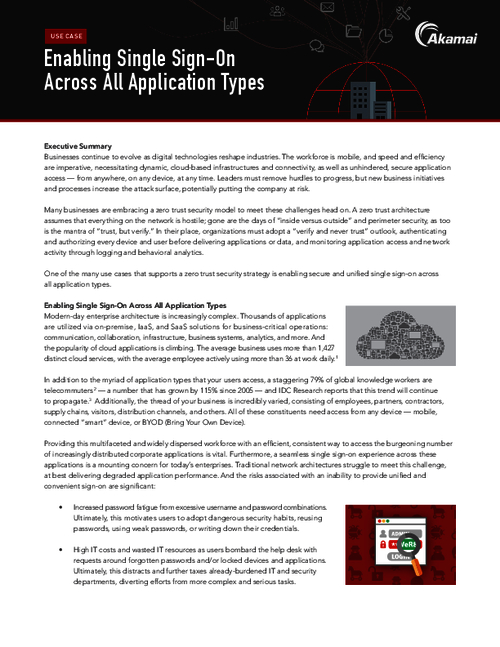 Gone are the days of "inside versus outside" and perimeter security, as too is the mantra of "trust, but verify." In their place, organizations must adopt a zero trust architecture which assumes that everything on the network is hostile.
Download this whitepaper and learn how a zero trust security architecture enables:
Secure and unified single sign-on across all application types
Speed, connectivity, and efficiency for cloud-based infrastructures
Unhindered, secure application access.
In viewing this content, we would like to share your data with the content creator. Click here for more info or to opt out.