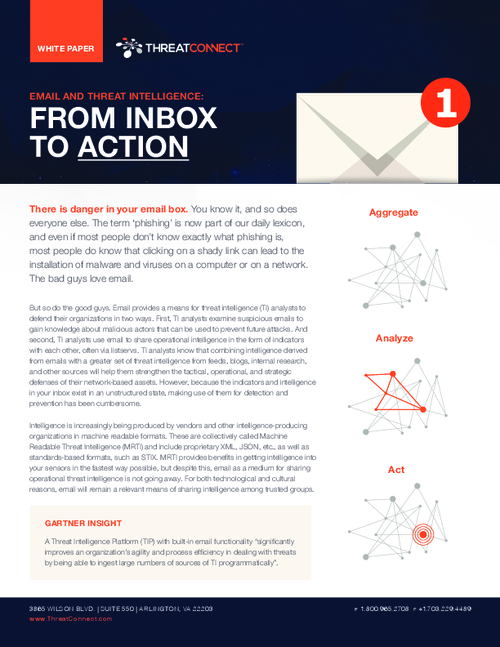 Your email inbox is a dangerous place. Threat actors use "phishing" tactics to lure people into opening infected attachments that lead to the installation of malware and viruses on individual computers or an entire network. Phishing tactics are becoming increasingly sophisticated and common, and organizations need to mount a robust defense.
In the "Email and Threat Intelligence" white paper, the ThreatConnect Intelligence Research Team shows how analysts can use a Threat Intelligence Platform to examine suspicious email activity to gain knowledge about malicious actors and take protective action to prevent future attacks.
Download this white paper to explore
Help analysts observe and evaluate threats;
Protect and prevent future attacks;
Share operational intelligence with the security community;
Benefit from the knowledge of others.