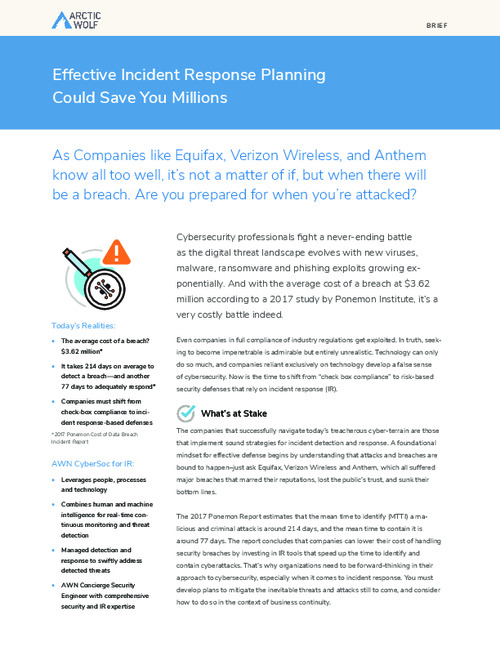 Even companies in full compliance of industry regulations get exploited. In truth, seeking to become impenetrable is admirable but entirely unrealistic. Now is the time to shift from "check box compliance" to risk-based security defenses that rely on incident response.
Download this brief and learn how to:
Combine human and machine intelligence for real-time continuous monitoring and threat detection;
Leverage people, processes and technology;
Manage detection and response to swiftly address detected threats.