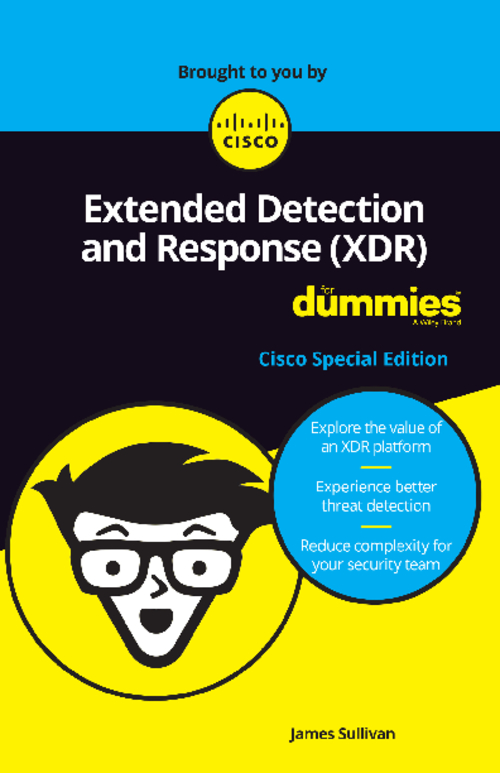 With so many definitions and acronyms related to threat detection, it's important to understand what each term means and then determine if that type of solution is robust enough to provide the level of security your organization needs.
It's easy to be overwhelmed by the complexity—but this e-book is here to help you explore & simplify the complexity.
The Extended Detection and Response (XDR) For Dummies e-book explores the various types of threat detection and provides considerations for using a comprehensive approach to XDR. Learn how the Cisco approach to XDR can deliver a significantly stronger level of protection while simplifying the experience for your security team.
Read the Extended Detection and Response (XDR) For Dummies, Cisco Special Edition e-book to:
Learn what approach is best for you
Experience better threat detection
Reduce complexity for your security team