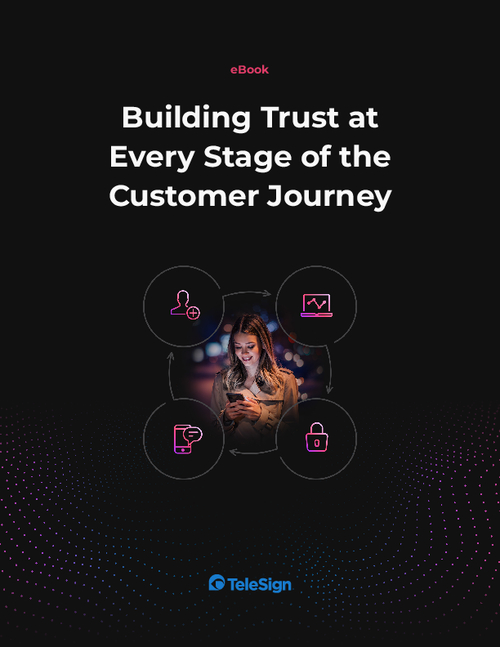 Account takeovers (ATO) and financial fraud demonstrate that losing trust in a brand can come anywhere along the customer journey. A study found that 28% of customers would stop using a site or service if they experienced a n ATO. Conversely, when consumers trust your brand, they are 7 times more likely more to buy from you.
Building and maintaining trust is hard, but there are steps you can consider to make it easier. Explore this eBook to know more about these steps during onboarding new customers, maintain account integrity and engaging customers to alert, support, and build trust during the journey.
TeleSign connects, protects, and defends the customer experience with our intelligence that deliver user verification, digital identity, and omnichannel communications. Visit TeleSign.com for more information.