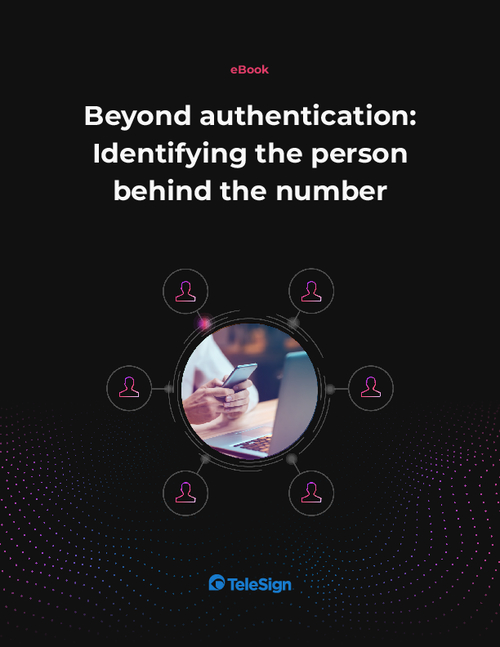 A recent study shows that 85% of customers would avoid using a brand after losing trust. There is also an emotional impact to identify theft. As a security leader, you do not want that pain associated with your brand.
From login to purchase, it's critical to know who the person is behind the OTP and know if they can be trusted. Download this ebook to know how to build safer, more trusted relationships with your customers and be able to answer questions like:
How can you use machine learning to unlock powerful risk and reputational assessment scores based on phone number data?
How do seamless verification and identification methods instill less friction in the customer journey and keeps everyone involved safe and happy? and more..
TeleSign connects, protects, and defends the customer experience with our intelligence that deliver user verification, digital identity, and omnichannel communications. Visit TeleSign.com for more information.