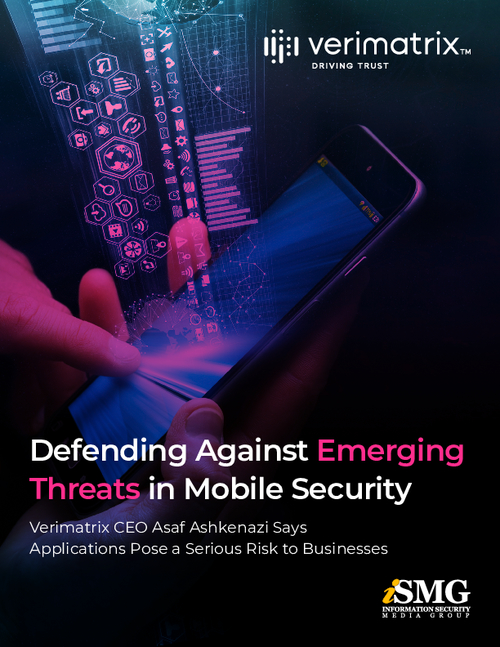 As the world of customer-business interaction continues to shift toward mobile apps, the challenge of keeping these apps secure is becoming more and more critical. With cyberthreats lurking around every corner, businesses that rely on mobile apps need to ask themselves a fundamental question: What's the best way to secure those connections between their apps and customers, so they can keep those threats at bay?
See Also: Key Trends in Payments Intelligence: Machine Learning for Fraud Prevention
According to Asaf Ashkenazi, CEO of Verimatrix, hackers are finding easy ways to get in, and the security solutions provider must come up with new solutions to block them. "With EDR, there are fewer places that they can get into. But they still look for places that are not covered," he said.
In this eBook interview with Information Security Media Group at RSA '23, Ashkenazi also discusses:
Emerging threats in mobile security;
Why defenders are having a hard time keeping up with the adversaries;
New products and solutions from Verimatrix to deal with these types of issues.