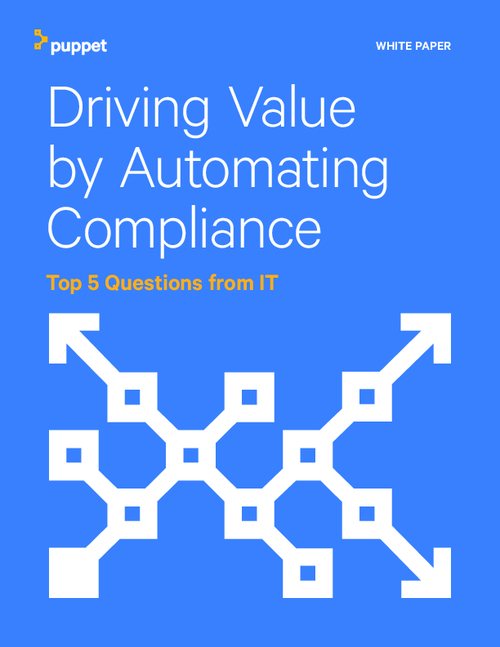 Analyst firm Gartner believes that by 2023, 60% of organizations in regulated verticals will have integrated compliance as code into their DevOps toolchains, improving an IT organization's lead time by 20%.
This white paper addresses the top five questions Puppet hears from decision makers.
Read the white paper to learn how to:
Begin automating your compliance program.
Apply a standard set of compliance and security controls.
Assess your compliance posture.
Develop a policy-based approach to continuous compliance.
Overcome organizational silos.