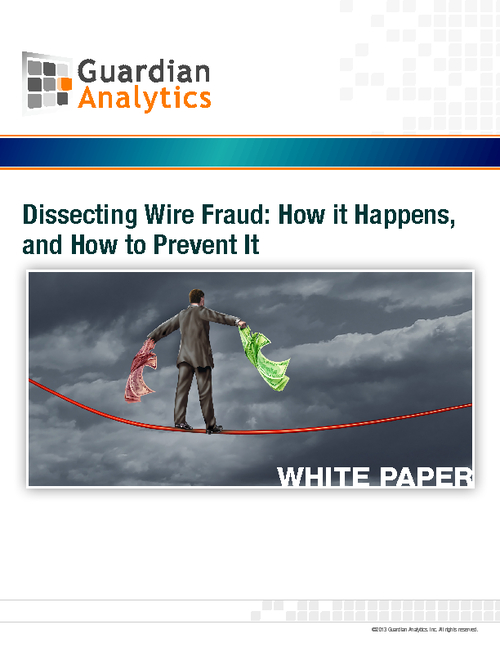 Preventing wire fraud starts with understanding how it is perpetrated and the many options fraudsters have for initiating fraudulent wire requests. This white paper provides examples of actual fraud cases that illustrate the breadth of schemes in play, plus descriptions of available fraud prevention solutions. It also explains how a behavior-based fraud prevention strategy can detect wire fraud regardless of how the wire request was originated or what fraud scheme is in play.
This white paper provides a solid overview of the wire fraud ecosystem, including:
The myriad routes criminals can take to a fraudulent wire, including many methods of compromise, different points of compromise, and multiple methods for initiating a wire;
Example fraud schemes including ones that defeat out of band authentications, compromise email accounts, target customer service, and defeat dual controls;
Available solutions for preventing wire fraud and the strengths and weaknesses of each.