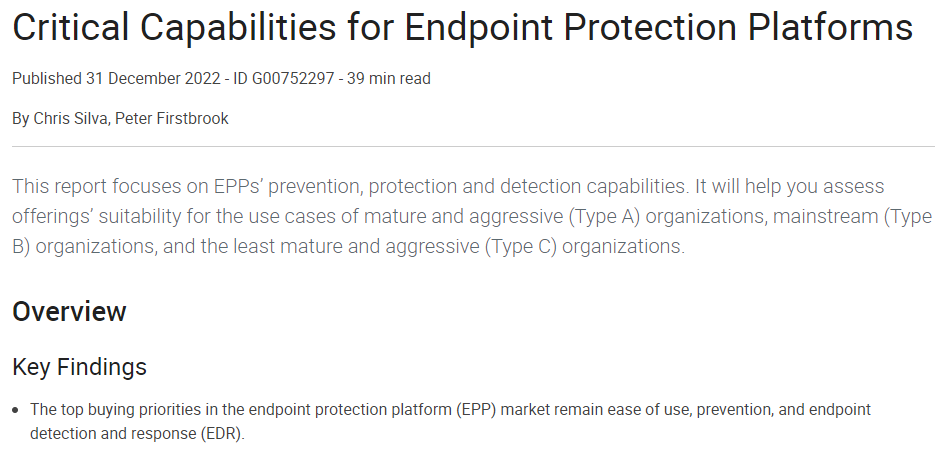 Relying on basic endpoint protection is a recipe for stress and anxiety for your SecOps team. As threats become more complex, move to a platform that:
Uniquely combines network and endpoint detection technologies.
Provides elite prevention, detection and response efficacy.
Offers a multitude of managed services and MDR capabilities.
See how independent experts at Gartner® positioned vendors in the "2022 Gartner® Magic Quadrant™ for Endpoint Protection Platforms" and the "Critical Capabilities for Endpoint Protection Platforms" reports. You'll discover why Palo Alto Networks was named a Visionary, and how Palo Alto Networks was ranked 4th among 18 vendors in the Type A and Type B Use Cases in the Critical Capabilities report.