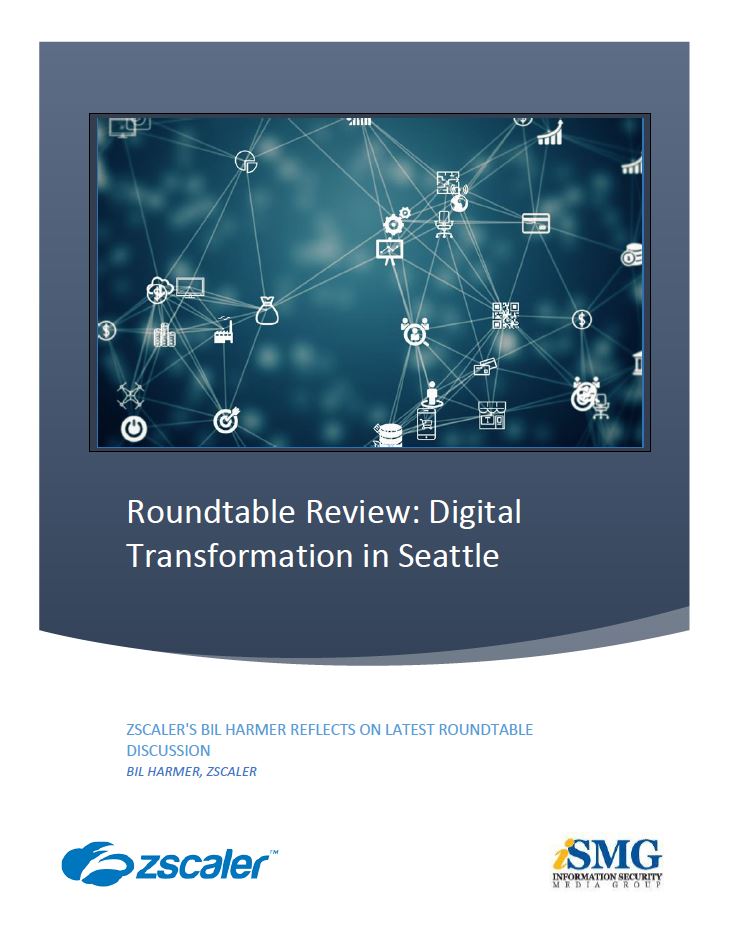 On the latest stop in this roundtable dinner series, ISMG and Zscaler visited Seattle to discuss security's role as a catalyst for digital transformation.
With attendees representing financial services, manufacturing, healthcare and technology, the roundtable presented new insights on the security organization's challenge to shake its "department of no" reputation.
In this exclusive post-event eBook, Harmer shares his takeaways from the roundtable, as well as how this discussion needs to evolve.