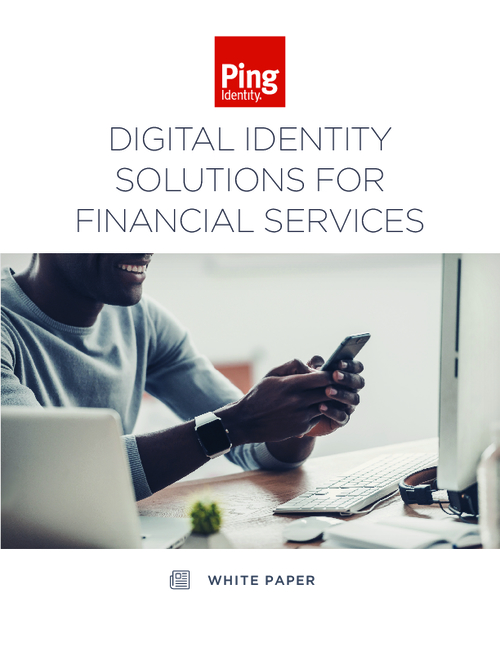 As if being a prime target for data breaches wasn't enough, complex and ever-changing regulations and standards in the financial services industry make securing, managing and controlling access to applications and data a strategic priority.
At the same time, exceptional user experiences are no longer just a nice-to-have, but a competitive differentiator that enables you to attract and retain customers, as well as maximize employee productivity. And innovative competitors in the market are implementing new digital business models that set the bar higher than ever before.
Download this industry-leading whitepaper which details how your financial organization can:
Find modern solutions to challenges in identity and access management (IAM);
Ensure compliance with financial services regulations while protecting against data breach;
Deliver exceptional user experiences, facilitate agility and innovation, and not sacrifice security.