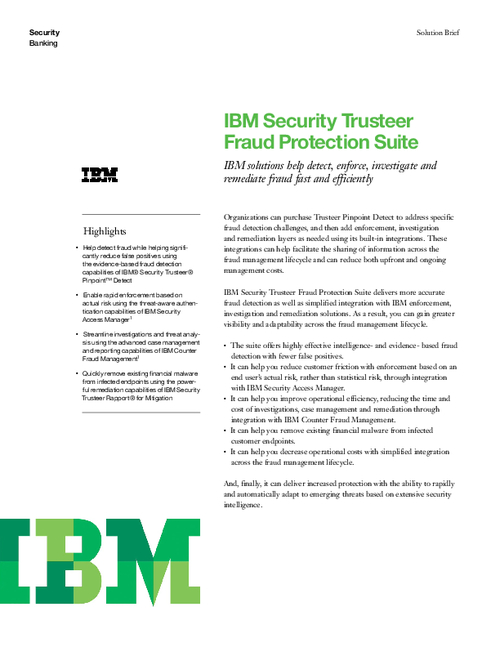 Organizations need to address specific fraud detection challenges, and then add enforcement, investigation and remediation layers. These integrations can help facilitate the sharing of information across the fraud management lifecycle and can reduce both upfront and ongoing management costs.
Download this white paper to explore:
How to achieve highly-effective intelligence- and evidence-based fraud detection with fewer false positives;
Why organizations should aim to reduce customer friction with enforcement based on an end user's actual risk, rather than statistical risk;
How to provide increased protection with the ability to rapidly and automatically adapt to emerging threats.