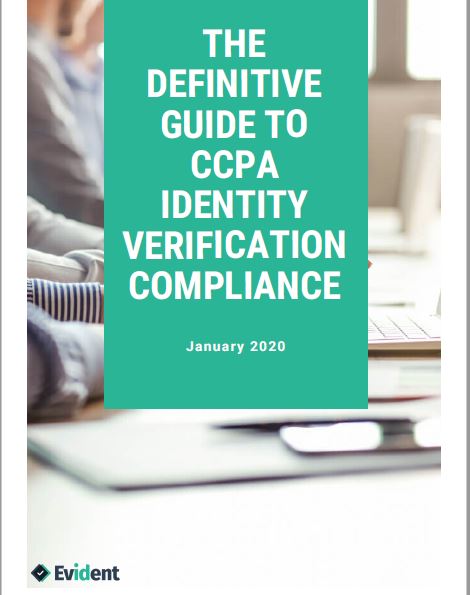 The California Consumer Privacy Act (CCPA), which went into effect on January 1, 2020, gives consumers the right to access, delete, or opt out their personal data.
Companies that are subject to CCPA and other U.S. State level privacy regulations should be actively prepared and should begin documenting the steps they're taking to demonstrate compliance with the law, which can dually serve as evidence that your company was not negligent with data in the event of a lawsuit or a breach. Taking the time to prepare and automate identity verification as part of a CRR fulfillment workflow helps mitigate the influx of requests which can result in DoS attacks, overwhelmed IT and CSR teams, cyber fraud, legal retaliation, and more.
Selecting a tool that can automate identity verification might require some companies to leverage existing IT security tools and other systems (e.g., SIEM, ticketing, data governance, etc.), which is why it's critical to get buy-in from CTOs, CISOs, CPOs, and data governance teams from the very beginning in order to execute processes correctly the first time.
In this eBook, we'll discuss:
Why the CRRs need identity verification
Learn about unpredictable CRR threats
And share a CRR compliance guide to get you ready for CCPA