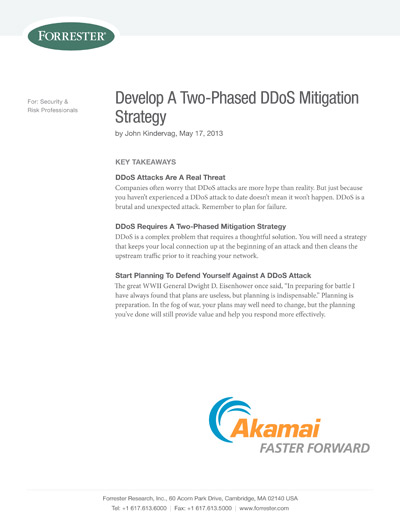 DDoS is a complex problem that represents a serious risk to the enterprise, and effective mitigation demands extensive preparation before the attack arrives. Organizations need a strategy that keeps local connections up at the beginning of an attack, and then cleans the upstream traffic prior to it reaching the network.
This report outlines the elements of an effective DDoS mitigation strategy, including:
How to defend against network, application and cloud-level attacks;
The role of downstream and upstream defenses;
How to integrate DDoS mitigation into an incident response strategy.