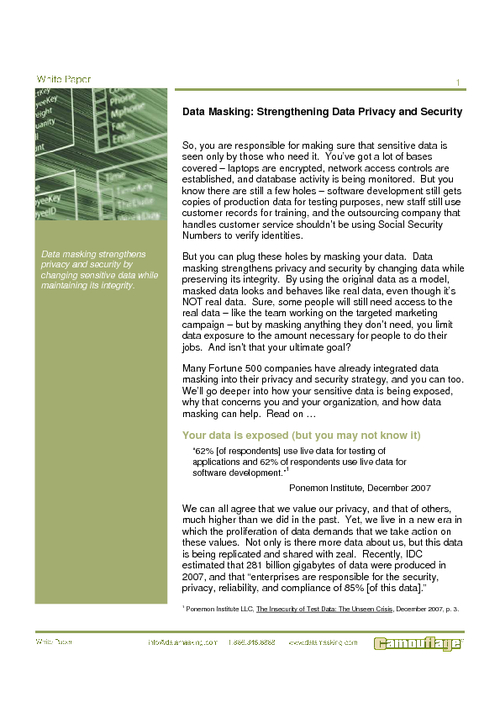 Many business activities require access to real production data, but there are equally many that do not. Data masking secures enterprise data by eliminating sensitive information, while maintaining data realism and integrity. Many Fortune 500 companies have already integrated data masking into their PCI DSS and GLBA compliance programs, and so can you.
Learn how the latest advancements in data masking technology can be used to improve your compliance with PCI DSS and GLBA security requirements.


Learn how data masking generates secure, yet realistic, data that can be used to protect against theft in application development and testing.


Learn how data masking complements other technologies in your security program and how to select a data masking solution that fits your enterprise.