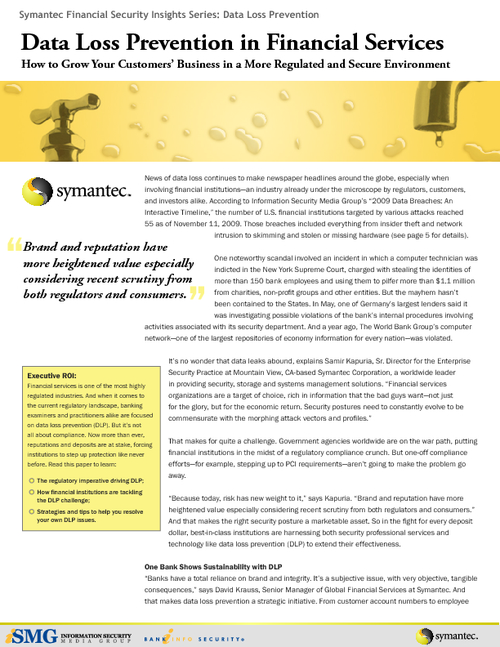 When it comes to data loss prevention (DLP), experts offer sage advice to the financial community:
Understand your data. Ask the three all important questions: Where is my data? Who is accessing it? And what are they doing with it?


Assess your risks. Take the time to evaluate where you're at and where you need to go.


Strategize from two perspectives. It's important to plan for both proactive prevention and reactive response.


Classify your data and then define acceptable behavior parameters for interacting with that data.
Download this white paper to learn how your institution can proactively deal with data loss in its many forms.