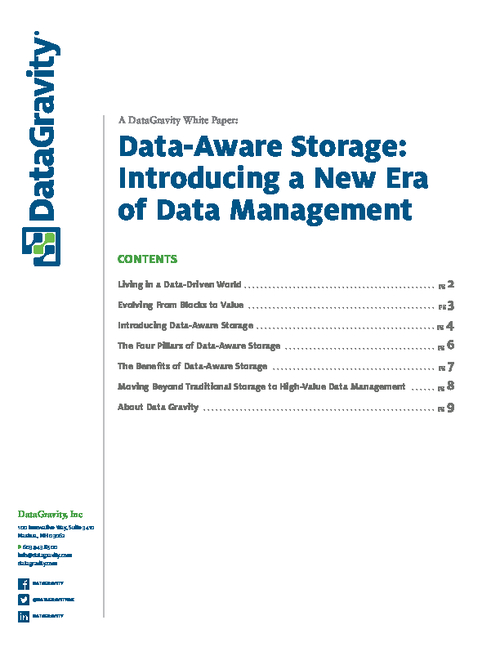 Whatever your favorite metaphor may be - mountain, tsunami, landslide, or avalanche - it's an inarguable fact that we live in a world that is creating and storing more data than most of us can imagine. From presentations and emails, to videos and photos, to documents of every type, we create 2.5 exabytes of data every day - and that volume shows no signs of abating. The biggest contributor to that growth is unstructured data - the data that lives outside the rows and columns of classic database systems.
Download this whitepaper to learn more about:
The benefits of data-aware storage
How it can help you gain better insights into your unstructured data.