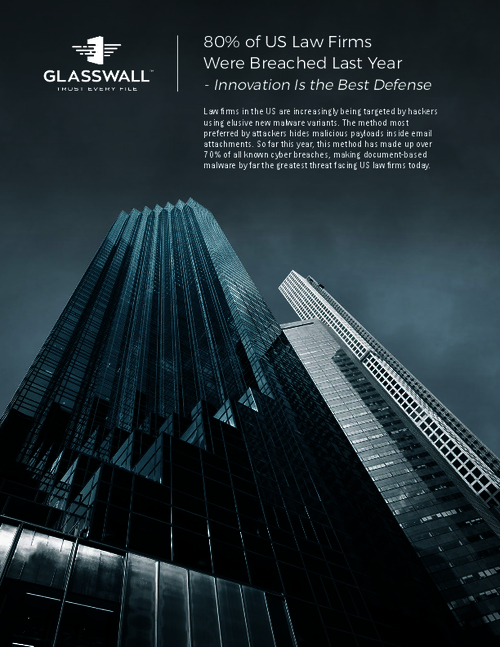 Law firms in the US are increasingly being targeted by hackers using elusive new malware variants. The method most preferred by attackers hides malicious payloads inside email attachments.
So far this year, this technique has made up over 70% of all known cyber breaches which makes document-based malware by far the biggest cyber threat facing US law firms today.
Download this whitepaper to learn more about:
The menace of phishing emails that target individuals with great sophistication;
How bad actors use law firms as a hub to launch chain attacks;
Why innovation in file-regeneration technology is the answer.