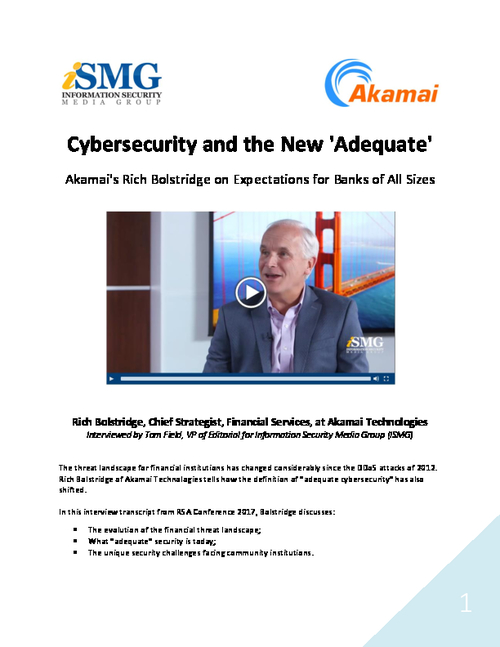 Since the major DDoS attacks of 2012, the threat landscape for financial institutions has dramatically evolved. Banks are now facing a whole host of problems including credential abuse, account takeover, and fraudulent money movements.
Download this interview transcript with Rich Bolstridge of Akamai Technologies to learn about:
The changing financial threat landscape;
What "adequate" security is considered today;
The unique security challenges facing community banking institutions.