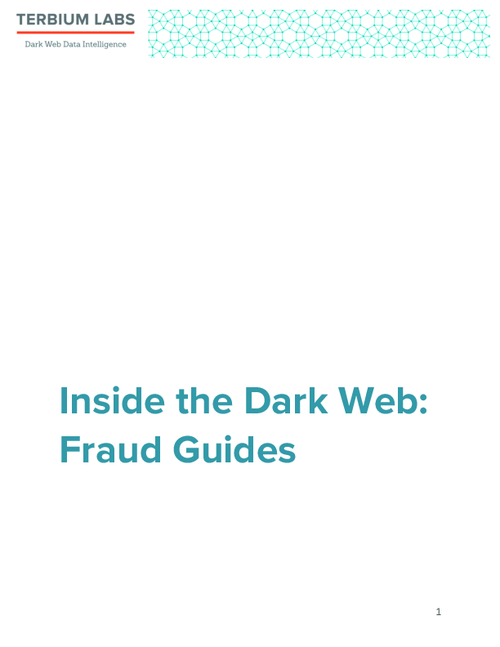 The dark web has become a very effective resource for purchasing sinister educational materials. How-to guides are for sale on major dark web markets such as Hansa and AlphaBay and offer step-by-step instructions for drug trafficking, hacking, social engineering and many other cyber crimes.
Fraud guides, a subset of dark web guides in general and the focus of this report, specifically provide instructions on exploiting processes, products and people for profit. Fraud guides are marketed and sold as individual products, some targeted to specific industries such as finance, retail, technology, government and media. While some guides are more legitimate than others, it's important to remember that if a targeted and harmful fraud method exists and is published, people are seeing it. Organizations and industries should take the concepts presented in legitimate and actionable guides seriously.
Download this whitepaper which takes a deep-dive into to topics such as:
How threatening fraud guides on the dark web can be to organizations;
The scope, price and methodology behind selling fraud guides on the dark web;
Which industries are primarily targeted by cybercriminals to exploit and subvert legitimate business processes with fraudulent activity.