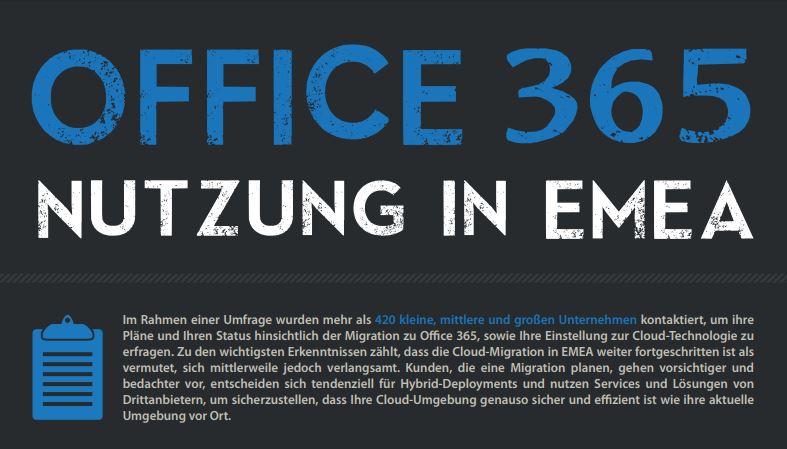 A survey of more than 420 small, mid and large-sized enterprises to understand attitudes towards and progress along the Office 365 journey has provided an insight into customer adoption of cloud technology.
Download this infographic to learn the key findings:
Cloud migration in EMEA is further along than predicted but is slowing
Those who plan to migrate are taking a more cautious, considered approach opting for hybrid deployment
Consulting partner services and using 3rd party solutions to ensure cloud deployments offer the same security and efficiency as their current on-premise environments.
This case study is written in German.