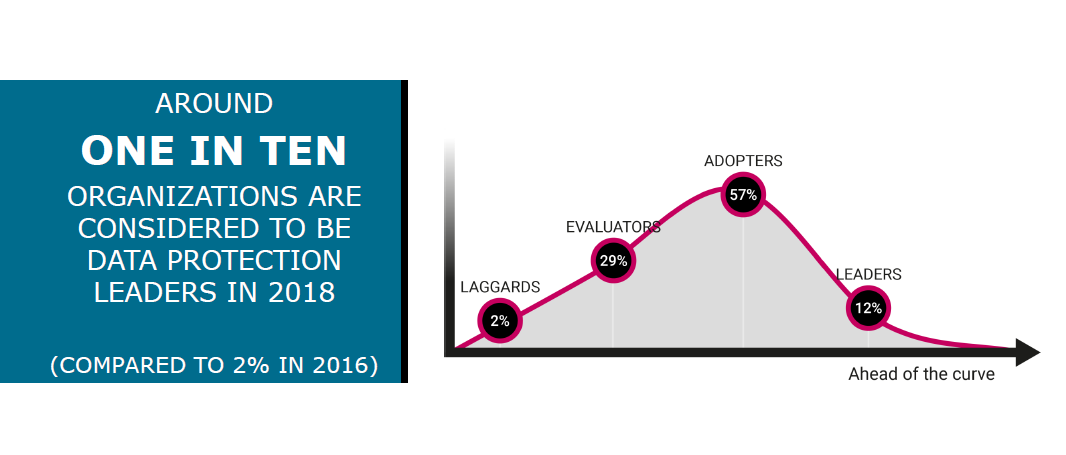 Are you confident that your business critical data is protected? According to the recent market research Global Data Protection Index conducted by Vanson Bourne, the volume of data being managed is growing at a phenomenal rate from 1.53PB in 2016 to 9.47PB in 2018 in EMEA - but organizations are struggling with protecting new workloads like AI, cloud-native apps and IoT. In fact, 86% of organizations in EMEA think their current data protection solution will not enable them to meet all future business challenges.
The Index also noted that despite an impressive jump in the number of data protection leaders (from 1% to 13%) and "adopters" (from 8% to 53%) since 2016, most of the survey respondents still face challenges in implementing the right data protection measures.
Download this report to explore:
The Value of Data
Data Protection Solutions Currently in Place
Challenges Surrounding Data Protection
Disclaimer: Dell Technologies, Dell, EMC and Dell EMC are trademarks of Dell Inc. or its subsidiaries. Other trademarks may be trademarks of their respective owners.