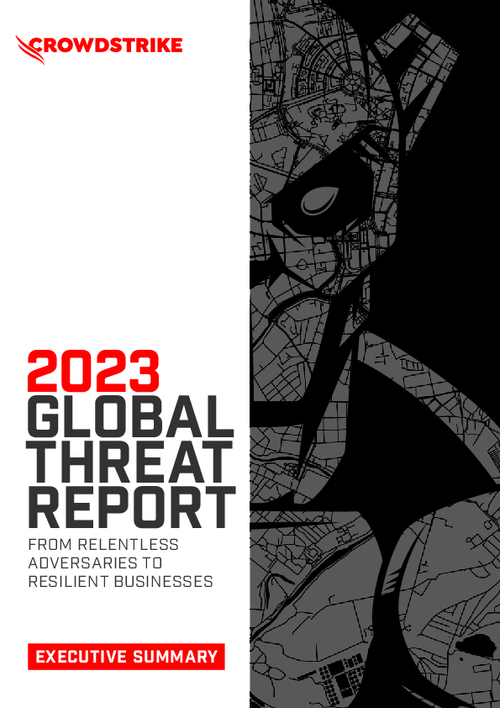 The CrowdStrike 2023 Global Threat Report, a highly anticipated annual intelligence report for the global security community, examines the relentlessness of today's adversaries and the persistence required to stay a step ahead of them. Based on frontline observations from CrowdStrike's elite threat intelligence team, the report highlights notable themes, trends and events across the cyber threat landscape.
Over 200 adversaries are attacking companies across the globe. And they're moving faster than ever before.
Read the executive summary of this year's report to learn how adversary activity evolved in 2023 and gain in-depth analysis of key findings.