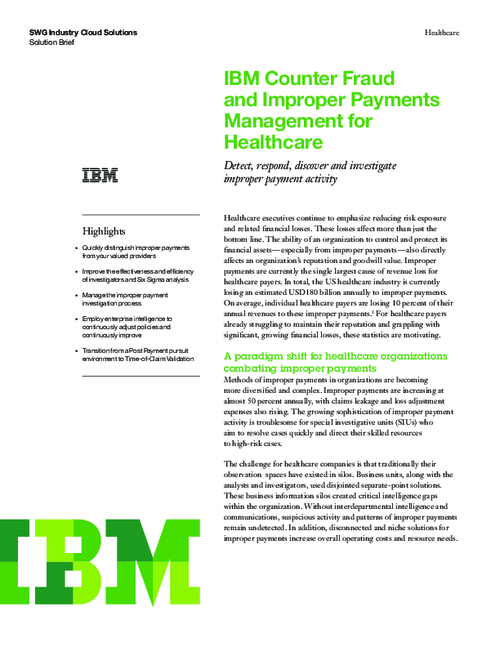 Healthcare executives continue to emphasize reducing risk exposure and related financial losses. These losses affect more than just the bottom line. The ability of an organization to control and protect its financial assets - especially from improper payments - also directly affects an organization's reputation and goodwill value. Improper payments are currently the single largest cause of revenue loss for healthcare payers. On average, individual healthcare payers are losing 10 percent of their annual revenues to these improper payments. For healthcare payers already struggling to maintain their reputation and grappling with significant, growing financial losses, these statistics are motivating.
Download this white paper to explore:
The paradigm shift for healthcare organizations combating improper payments
A holistic approach to counter fraud and improper payments management.