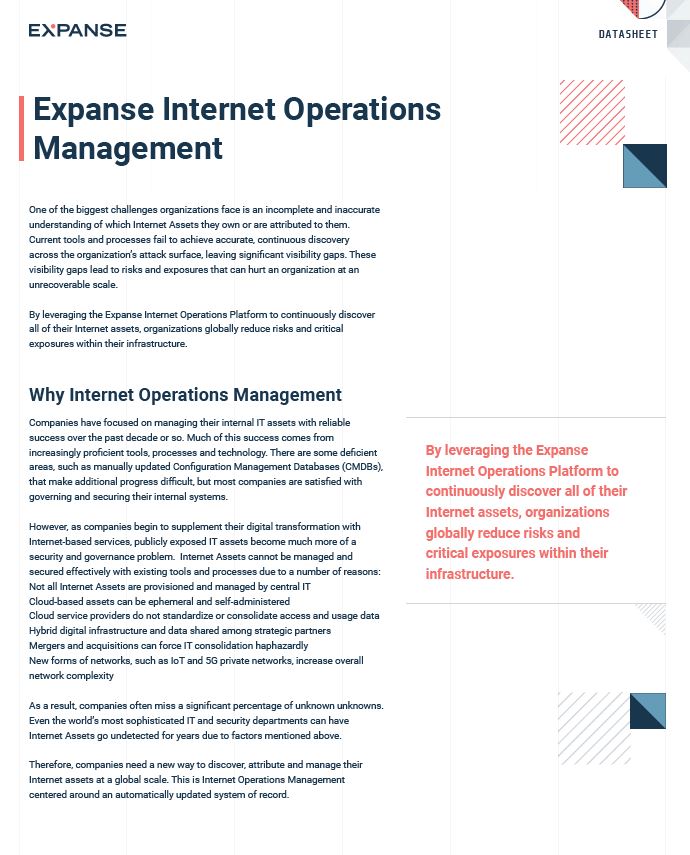 As companies begin to supplement their digital transformation with Internet-based services, publicly exposed IT assets become much more of a security and governance problem. Internet Assets cannot be managed and secured effectively with existing tools and processes due to several reasons. As a result, companies often miss a significant percentage of unknown unknowns.
Read this guide to learn how your organization can:
Reduce the attack surface area;
Map all IP addresses across on-prem and cloud;
Augment existing asset inventories by having a single source of truth for Internet Assets.