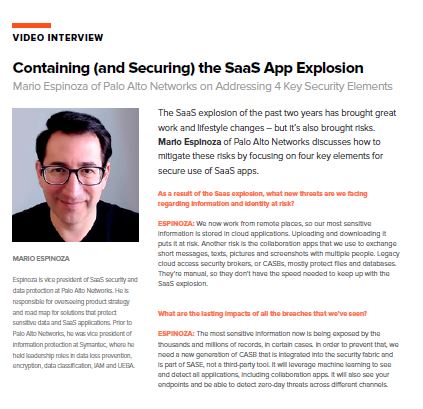 The SaaS explosion of the past two years has brought great work and lifestyle changes - but it's also brought risks. Mario Espinoza of Palo Alto Networks discusses how to mitigate these risks by focusing on four key elements for secure use of SaaS apps.
In this one pager, Espinoza, vice president of SaaS security and data protection at Palo Alto Networks, discusses:
Threats we now face as a result of the SaaS explosion;
Lasting impacts of recent breaches;
The four key elements, including greater visibility into apps, users and data.