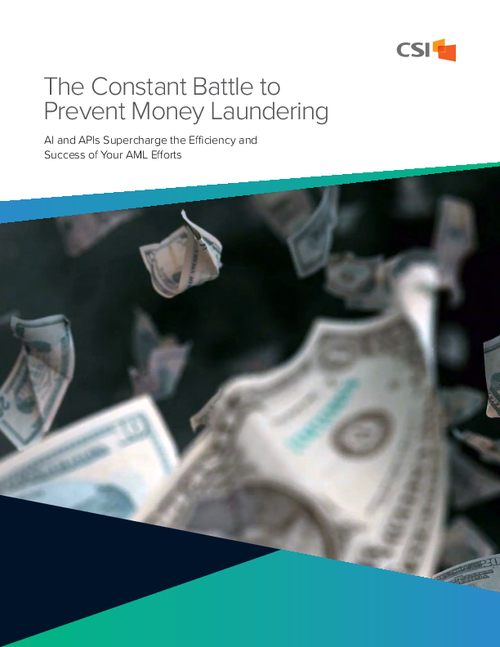 Anywhere from $1.9 trillion to $4.8 trillion - that's how much money was potentially laundered across the world in 2021. According to the United Nations Office on Drugs and Crime, it is estimated that money laundering amounts to between 2% and 5% of the global GDP. However, the Treasury Department estimates that over $300 billion in illicit proceeds are actually generated each year by criminals.
Download this whitepaper to learn more on:
Money flows and AML obligations follow;
Key findings in Fin CEN AML-related fines;
New technologies that thwart an age-old, never-ending crime.