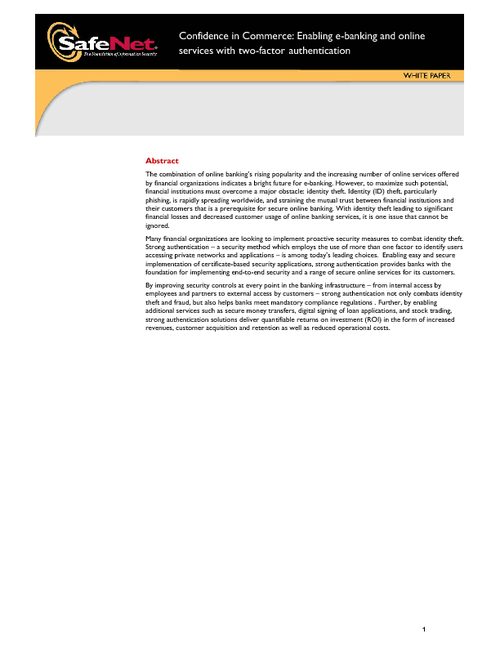 Online banking is increasingly popular with financial institutions and customers alike. But to maximize the potential, institutions must overcome a major obstacle: identity theft.
To combat identity theft, many institutions now turn to strong authentication - a proactive security method that employs the use of more than one factor to identify users accessing private networks and applications. Enabling easy and secure implementation of certificate-based security applications, strong authentication provides banks with the foundation for implementing end-to-end security and a range of secure online services for its customers.
Read this white paper to learn more about how to:
Improve Security Controls -- from internal access by employees and partners to external access by customers, strong authentication combats identity theft and fraud.


Meet Regulatory Compliance -- At issue is not only meeting the basic business requirement of ensuring that a customer's financial information remains private and secure, but to do so in accordance with the variety of regulations that have been implemented by state and federal governments, and the credit card industry as well.