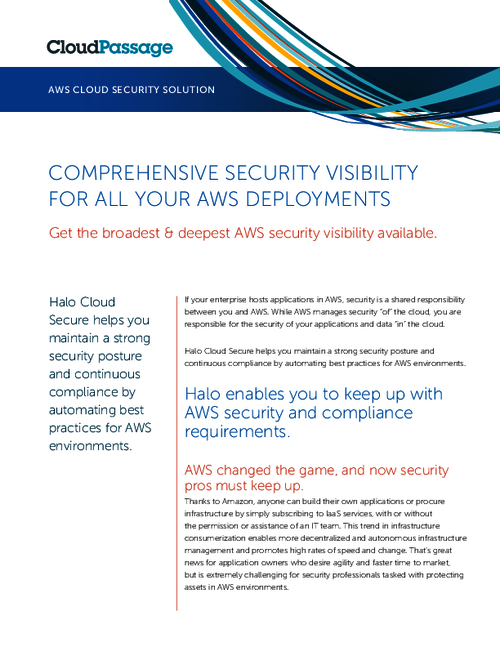 Companies taking advantage of public cloud infrastructure often create and maintain many AWS accounts.
If you are hosting applications in AWS, security is a shared responsibility between you and AWS. While AWS manages the security "of" the cloud, you are responsible for the security of your applications and data "in" the cloud.
Download this solution brief to learn more about how to:
Maintain a strong security posture & continuous compliance;
Use an automated approach to cloud infrastructure security.