Compliance and E-Discovery in Office 365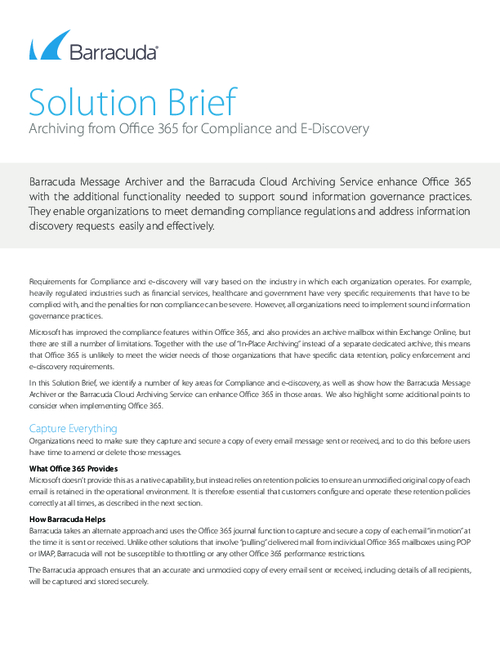 Requirements for Compliance and e-discovery will vary based on the industry in which each organization operates. For example, heavily regulated industries such as financial services, healthcare and government have very specific requirements that have to be complied with, and the penalties for non compliance can be severe. However, all organizations need to implement sound information governance practices.
Download this whitepaper to learn how to enhance Office 365 with the additional functionality needed to support sound information governance practices.