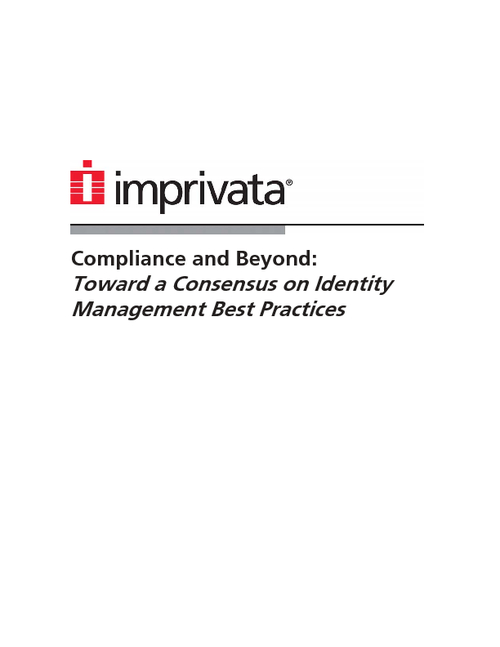 For more than a decade, government and industry bodies around the world have issued a growing number of regulations designed -- in whole or in part -- to ensure the security, integrity and confidentiality of personal and corporate data . Combined, these individual regulatory guidelines outline what constitutes best practices in identity management and IT security.
This white paper explores these compliance-driven best practices, how Imprivata® OneSign® solutions support them, and how prioritizing their implementation makes good business sense beyond the fulfillment of compliance requirements.
Learn more about best practices in:
Risk Assessment and Security Policy Settings - Create and maintain appropriate policies, procedures, and controls that define a company's approach to authentication and access.
Security Policy Enforcement - Provide enterprise-wide control over authentication tools that are integrated with the organization's IT security framework.
Monitoring and Reporting - Monitor all authentication events, including successful and failed access attempts to networks and applications.