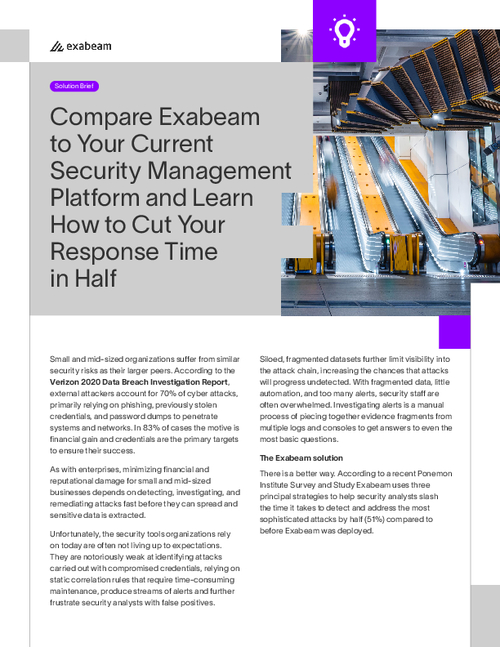 Small and mid-sized organizations suffer from similar security risks as their larger peers. According to the Verizon 2020 Data Breach Investigation Report, external attackers account for 70% of cyber attacks, primarily relying on phishing, previously stolen credentials, and password dumps to penetrate systems and networks. In 83% of cases the motive is financial gain and credentials are the primary targets to ensure their success.
There is a better way. Exabeam uses three principal strategies to help security analysts slash the time it takes to detect and address the most sophisticated attacks by 51%. You'll read, how Exabeam can:
Detect advanced attacks, including zero day and privilege escalation, quickly, with less staff time, before they spread and cause extensive damage;
Eliminate time spent maintaining complex correlation rules;
Slash time spent chasing multiple alerts and false positives;
Improve the quality, speed, and thoroughness of attack investigations.