Combating the Insider Threat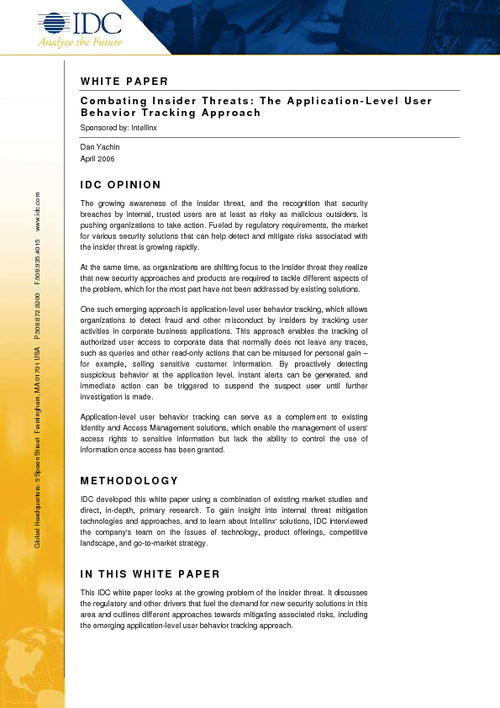 The growing awareness of the insider threat, and the recognition that security breaches by internal, trusted users are at least as risky as malicious outsiders, is pushing organizations to take action. Fueled by regulatory requirements, the market for various security solutions that can help detect and mitigate risks associated with the insider threat is growing rapidly.
At the same time, as organizations are shifting focus to the insider threat they realize that new security approaches and products are required to tackle different aspects of the problem, which for the most part have not been addressed by existing solutions.
This white paper:
- Looks at the growing problem of the insider threat
- Discusses the regulatory and other drivers that fuel the demand for new security solutions in this area
- Outlines different approaches towards mitigating associated risks, including the emerging application-level user behavior tracking approach