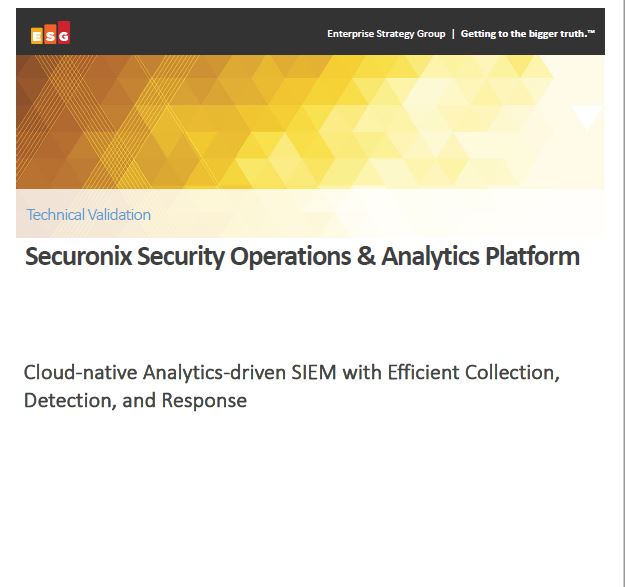 According to ESG research, almost two thirds (63%) of organizations say that cybersecurity analytics and operations is more difficult today than it was two years ago.
This report examines Securonix Security Operations & Analytics Platform with a focus on:
How the platform efficiently and effectively provides next-gen security information and event management (SIEM)
Network Traffic Analysis (NTA)
User and Entity Behavioral Analytics (UEBA)
Security Orchestration, Automation, and Response (SOAR) and security data lake (SDL) solutions.
ESG also examined the economic value and benefits of the Securonix cloud-native SaaS solution.