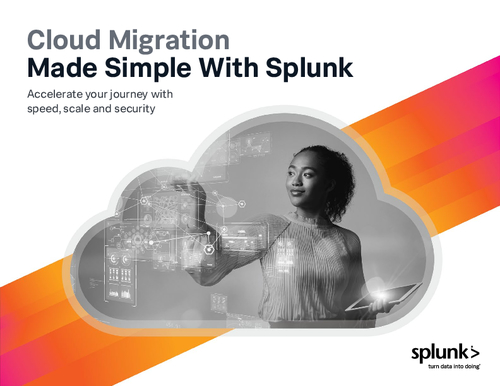 Digital transformation is changing the world of business. As your organization works to keep pace with today's evolving business landscape, Splunk Cloud Platform provides the tools, support, and freedom to map out a successful journey on your road to pure cloud bliss.
When you don't have to worry about maintaining or regularly updating your data platform's software for security and compliance, you can focus on harnessing your data's full potential. In today's rapidly digitizing world, this is more crucial than ever.
In this ebook, you'll find three key reasons why Splunk is your optimal cloud migration solution:
More time to focus on business outcomes: Optimize your time by letting Splunk focus on lower-value tasks such as platform management..
Instant innovation: Leverage cloud-native innovation to speed up development cycles and release schedules.
Industry-leading security and compliance: Help be more secure and compliant with strengthened cyber defenses.