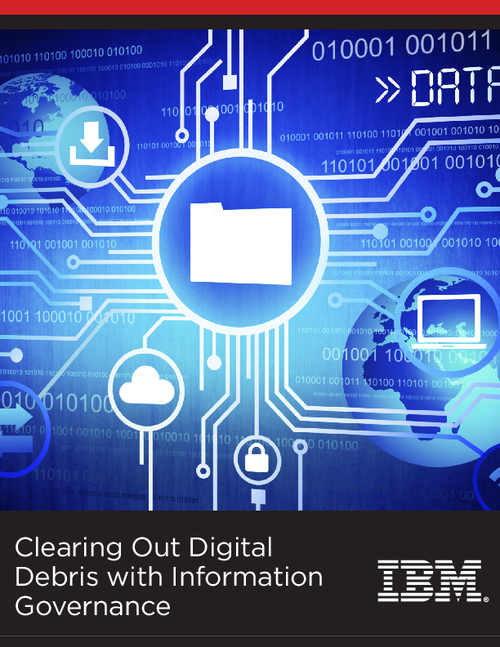 The worldwide growth rate of digital data is alarming. Consider: According to the Compliance, Governance and Oversight Council (CGOC), an independent forum of data experts, 2.5 quintillion bytes of data are created daily. Analyst firm IDC declares that the amount of data is doubling every two years, and is estimated to reach 44 trillion gigabytes by 2020. WOW!
Download this white paper to explore:
Data debris - a huge source of savings enterprises can't afford to ignore;
Cleaning house - practical approaches to data debris;
Four data debris initiatives that attack ROT at its roots.