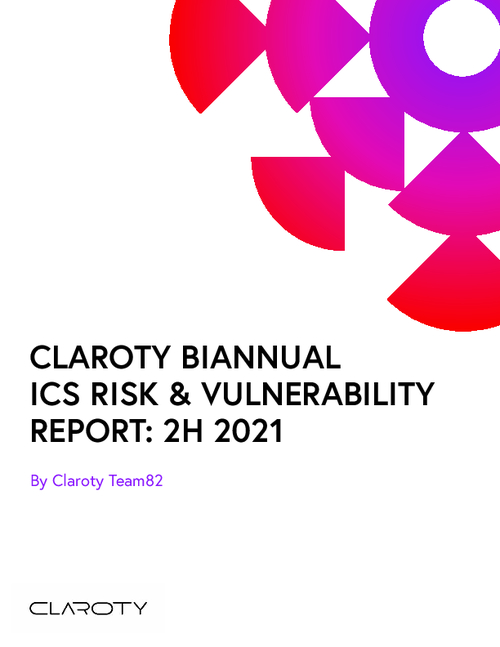 Claroty's Biannual ICS Risk & Vulnerability Report offers a comprehensive look at industrial control system (ICS) vulnerabilities publicly disclosed during the second half of 2021, including those found by Team82 and those found by affected vendors, independent security researchers, and experts inside other organizations.
This report will act as a resource for security managers, asset owners, and operators, and delivers not only data about vulnerabilities that are prevalent in industrial devices, but also the necessary context around them to assess risk within their respective environments.
Download this report to know more about assessment of all ICS vulnerabilities disclosed in 2H of 2021 and specific recommendations on network segmentation, ransomware, phishing, spam protection, protection of remote access connections and more.